We offer expert T-shirt printing services that will help you create amazing shirts for your team, organization, or event.
T-shirts were first manufactured in the early 1900s, and they were used as standard-issue undershirts for sailors and soldiers. Since then, they have grown in popularity and become a staple of everyday fashion. In addition, fabric printing technology has come a long way, and it is now easier than ever to create custom t-shirts. If you want to give your team a unified look, celebrate a family reunion, or commemorate any special event, you can turn to our team at Common Threads Embroidery and Apparel to get the high-quality t-shirt printing services you need.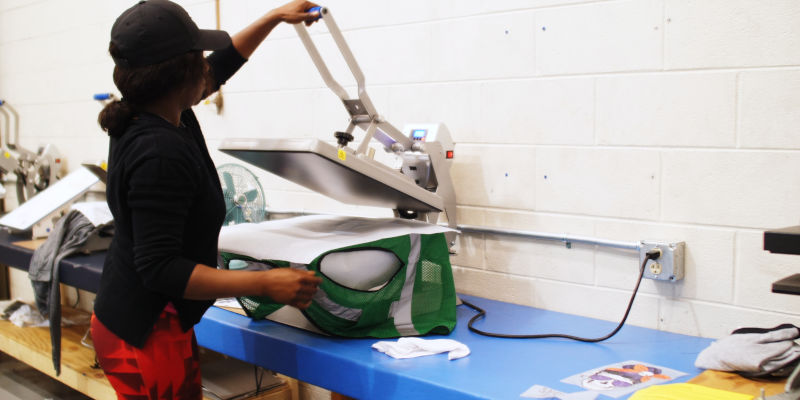 Our founder has extensive experience in the textile industry, and you can count on our whole team to help you create the perfect design to put on your shirts. We can also customize your t-shirts with other details, such as the wearer's name, team number, or the logo of your business. Once we have finalized the design, our team will apply it to the fabric using the latest t-shirt printing equipment, and you can count on us to deliver the crisp, professional-looking results you want. Our t-shirt printing services will create results that are head and shoulders above any DIY kits.
Our team is proud to serve the Simpsonville, South Carolina community and we want to help you create professional-quality, attractive custom clothing for your business, organization, or event. If you want to make t-shirts, we encourage you to give us a call to learn more about our t-shirt printing services.
---
At Common Threads Embroidery and Apparel, we offer t-shirt printing services for customers from Spartanburg, Simpsonville, Mauldin, Wellford, Greenville, Anderson, Rock Hill, Fort Mill, and Greer, South Carolina, as well as Gastonia, Catawba, Lincolnton, and Charlotte, North Carolina.