We offer high-quality custom embroidery services to help you create excellent custom apparel to promote your business.
At Common Threads Embroidery and Apparel, we have extensive experience in creating custom clothing. We use the latest in embroidery and heat printing technology to apply designs to a wide variety of items, including t-shirts, polos, jackets, hats, and more. If you are looking for a great way to promote your business, we encourage you to reach out to us to learn more about our custom embroidery services and what we can do for you.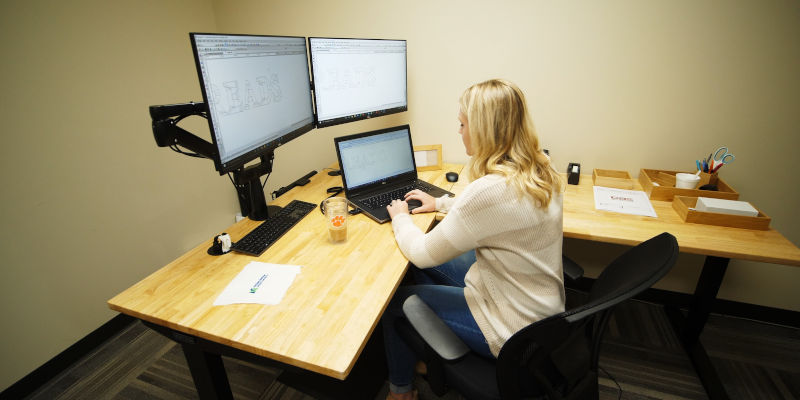 When you come to us for custom embroidery services, we will first take the time to learn about your goals for the project and suggest the best way to achieve them. We can help you figure out how custom apparel fits into your overall promotional strategy. From there, we will help you create the perfect design to apply to the items of your choice, making sure your company logo, employee names, and everything else look great.
Once you are satisfied with the design, we will get right to work on embroidering it to the items you have selected. We work with all kinds of clients in all kinds of industries, and you can count on us to deliver the superior results you are looking for.
Our team is proud to be a part of the community here in Spartanburg, South Carolina, and we want to help you create the ideal custom apparel for your needs. If you want to know more about our custom embroidery and other services, we encourage you to give us a call.