We offer high-quality heat-applied graphics to help you create the perfect custom apparel items.
As our name suggests, we at Common Threads Embroidery and Apparel have extensive experience in applying custom embroidery designs to various items. However, embroidery is far from all we do, as we also have experience with other customization techniques. For example, we have the right equipment to customize our pieces using heat-applied graphics, as well as the right design experience to ensure they look great.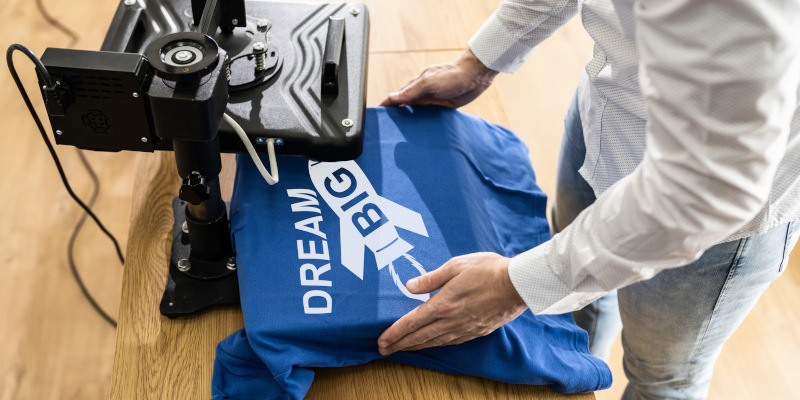 Heat-applied graphics are images created using transferable inks or soft vinyls, which are then applied to a garment using heat, which creates a permanent bond between the fabric fibers and the pigments. This method offers several advantages over traditional screen printing—to start with, because the graphics are created using digital imaging technology, it's possible to use a greater number of color options in your designs and include more detail as well.
In addition, the set-up costs are smaller, as the designs can simply be printed and then applied to the garments, with no need to create multiple screen stencils to apply each color individually. This makes smaller runs more affordable, which in turn makes customization more accessible to smaller organizations, businesses, and even individuals. To learn more about our heat-applied graphics, don't hesitate to reach out to our team.
We are proud to serve the Spartanburg, South Carolina community, and we want to help you create beautiful, high-quality custom apparel for your business or organization. If you are interested in using heat-applied graphics in your designs, simply give us a call to find out how to get started.
---
At Common Threads Embroidery and Apparel, we offer heat-applied graphics for customers from Spartanburg, Simpsonville, Mauldin, Wellford, Greenville, Anderson, Rock Hill, Fort Mill, and Greer, South Carolina, as well as Gastonia, Catawba, Lincolnton, and Charlotte, North Carolina.