Our team offers high-quality logo embroidery services to help you promote your brand.
No matter what kind of business you run, it's important to present a professional appearance. Adopting a uniform is a great way to create this sense of professionalism, as a unified look fosters a sense of cooperation among your staff members, makes it easier for customers to identify them, and encourages each employee to view themselves as a representative of the company.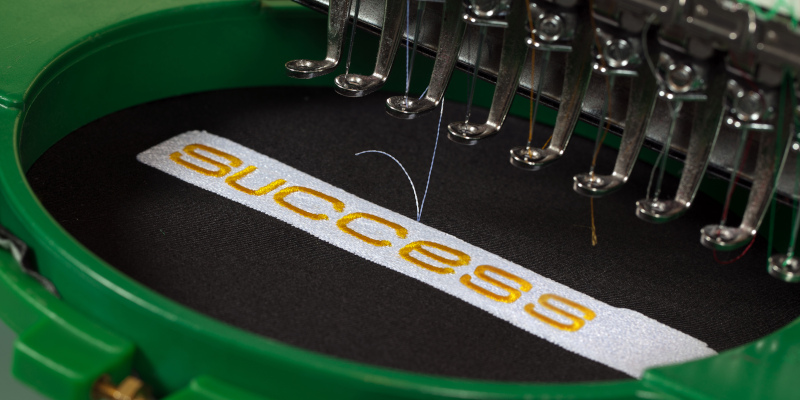 Corporate uniforms are also a great way to showcase your company's brand, and our team at Common Threads Embroidery and Apparel is here to help you take advantage of that opportunity. We have extensive experience in creating custom apparel items, and we can provide the high-quality logo embroidery services you need to effectively promote your brand via your workers' attire.
Logo embroidery has become a staple of uniforms in just about every industry, with everyone from mechanics and repair techs to nurses and medical staff sporting the name and logo of their workplace on their shirts. Embroidering your company logo on your uniform shirts is a simple, unobtrusive, yet highly effective way to expose your brand to a wider audience—everyone who interacts a staff member is sure to see it. If you are interested in giving our logo embroidery services a try, simply reach out to our team.
Our team is proud to serve the community here in Anderson, South Carolina, and we want to help you promote your business effectively. If you want to create a work uniform or other apparel featuring your business' branding, we encourage you to give us a call to learn more about our logo embroidery services.
---
At Common Threads Embroidery and Apparel, we offer logo embroidery services for customers from Spartanburg, Simpsonville, Mauldin, Wellford, Greenville, Anderson, Rock Hill, Fort Mill, and Greer, South Carolina, as well as Gastonia, Catawba, Lincolnton, and Charlotte, North Carolina.