If you have clothing with heat-applied graphics, correctly caring for them is essential for long-term wear. Although professional heat-applied graphics are an excellent way to customize your clothing, it's all too easy to wind up with faded or peeling graphics if you're not careful when you do your laundry. Fortunately, we at Common Threads Embroidery and Apparel have a few tricks up our sleeves to help you protect the heat-applied graphics on your clothes!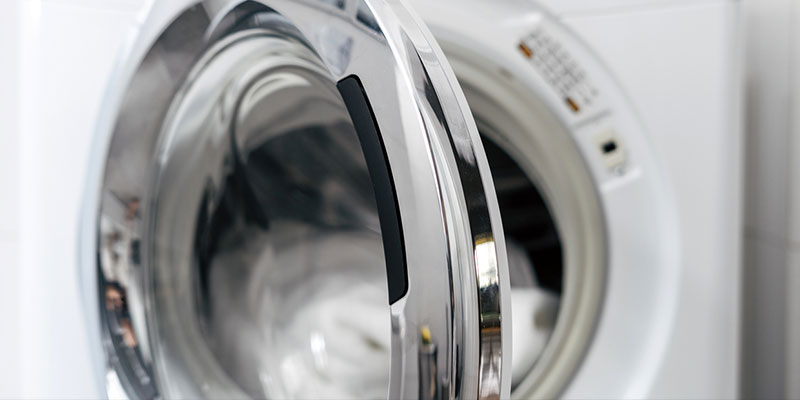 The first thing to remember is that you should always turn clothing with heat-applied graphics inside out before running them through your laundry cycle. This simple habit will help prevent the applique from rubbing against other clothing in the washer and dryer, which creates friction that wears it down. You should also avoid using hot water when you do your laundry since it can negatively affect the integrity of heat-applied graphics. Setting the water temperature to cold is best, but if you need to use warm water occasionally, it shouldn't hurt the graphics.
Keep the clothing inside out when you transfer it to the dryer and use the low heat or tumble dry setting. Again, you want to avoid high heat, which can damage the graphics and cause them to fade or peel more quickly. If possible, remove the clothing from the dryer while it's still slightly damp and hang it to try completely, but avoid putting them outside where the sun can cause fading.
A hot iron is almost guaranteed to damage a heat-applied graphic if it comes in direct contact with it, so it's important to be extremely careful and use the lowest heat setting possible. If you need to iron clothing with heat-applied graphics, turn the clothing inside out to avoid direct heat. You can also opt to put a barrier cloth between the iron and the graphics to help reduce heat exposure.
By remembering these simple steps for laundering your clothing with heat-applied graphics, you can keep your items looking great for a long time. Please do not hesitate to reach out if you have questions or concerns about caring for your heat-applied graphics.