We can handle your contract embroidery project with expertise a deliver a high-quality result.
When you work for a company that gives out branded apparel, you may be familiar with the term "contract embroidery." But if you haven't heard of it before or you're not exactly sure what it means, allow us to explain. When a company provides contract embroidery, it embroiders designs onto textiles that are purchased by the client. Instead of selling products and embroidering them, the company simply performs embroidery on existing merchandise. If you're looking for a provider of contract embroidery who serves the Charlotte, North Carolina area, you can always rely on Common Threads Embroidery and Apparel.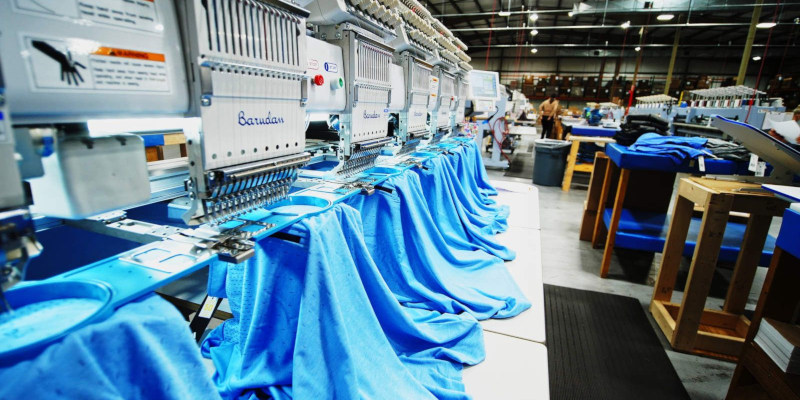 Although we're not a strict provider of contract embroidery, we can provide it upon request. Our company's owner and founder worked in the textile industry for years and gained a passion for delivering high-quality products. We have a fully equipped facility with embroidery machines that utilize the latest technological advancements. Additionally, our machine operators oversee the process to ensure that the design is transferred to each piece properly and that the final result meets our quality standards.
We take pride in the work we do for local businesses, as well as companies located throughout the surrounding area. With extensive experience providing embroidery services, we're confident in our abilities to exceed your expectations and continue to earn your business. If you're looking for someone to embroider your company logo or anything else onto apparel pieces that you already have or plan to source on your own, we'd love to help. Reach out to us to get started.
---
At Common Threads Embroidery and Apparel, we offer contract embroidery services for customers from Spartanburg, Simpsonville, Mauldin, Wellford, Greenville, Anderson, Rock Hill, Fort Mill, and Greer, South Carolina, as well as Gastonia, Catawba, Lincolnton, and Charlotte, North Carolina.